What you need to know as Singapore begins rolling out the fifth-generation of wireless technology. By Saw Su Hui
Anyone who has been on a vacation without subscribing to a data roaming service will know the all-too-familiar frustration of trying to contact family members back home over patchy Wi-Fi in random cafés.
But this might just become a thing of the past come 2020, the year when 5G technology is estimated to come online globally.
Simply put, 5G networks are the next generation of mobile internet connectivity, bringing us connection speeds and capacities that massively surpass current 4G standards. Most estimates put the average speed of 5G networks at 10 Gbps, far outstripping current 4G connectivity which, at maximum, has a speed of 1 Gbps — if you are lucky. According to a New York Times report, users on 5G networks can download a feature-length film in under five seconds, compared to eight minutes for those on 4G networks.
5G is thus tipped to bring a seismic, disruptive change in the way we communicate. Experts view it as key to powering the rise of the Internet of Things (IoT) and unlocking its potential for everyone, by providing the infrastructure needed to transmit huge amounts of data between devices. Self-driving cars, artificial intelligence (AI) technologies, telemedicine, virtual reality (VR) gaming — frontier technologies such as these require the fast and reliable connectivity of 5G.
It is for this reason that Singapore, much like governments the world over, has poured investment and effort into developing the infrastructure and necessary regulatory framework for it, and partnering tech firms to trial various use cases for the technology. Its plan to become a smart nation, where technologies like AI and IoT are harnessed to enhance urban living, is dependent on the successful development of 5G networks.
A whole new world
What can consumers like ourselves look forward to with 5G technology? Here are three areas where we'll see some revolutionary changes.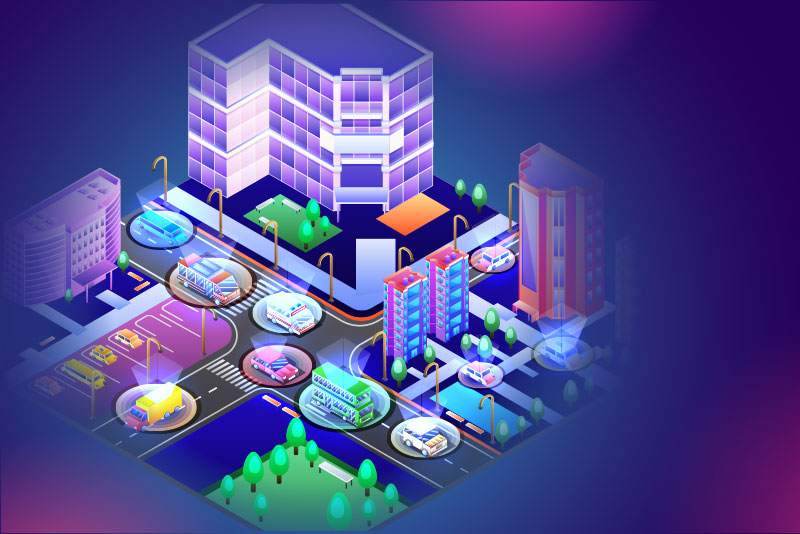 1. Day-to-day: Smart cities
5G's high capacity allows multiple devices to be connected at once, thus enabling the large-scale implementation of IoT and bringing to life a number of smart cities around the world.
Self-driving cars will no longer be a theoretical possibility. The current 4G network enables real-time information exchange, allowing us to request rides and share our locations, but isn't fast enough to give vehicles human-like reflexes to make the split-second decisions they need to while on the road. Experts believe 5G could be the final piece in the self-driving car puzzle, providing the speed and responsiveness needed for such vehicles to coordinate with one another. Beyond this, we can expect a smart city to be able to manage operations with greater efficiency. Finding a parking space in the heart of town would be so much simpler with smart parking meters that can instantly find you available spaces. And smart transit systems can help transit companies coordinate services and fulfil commuters' needs in real time.
2. Healthcare: Telemedicine and robot surgery
Telemedicine could become mainstream. Currently, the technology is used in a fairly rudimentary way — doctors or nurses would conduct video calls to patients in their homes for simple check-ups. With 5G, whose lag time is projected to be miniscule, doctors could potentially use robots to operate on patients from miles away.
3. Entertainment: VR and cloud-based gaming
We've all seen some form of augmented reality (AR) gaming in recent years, the most notable being Pokemon GO, where players would be able to spot and "catch" the game's characters in the physical environment on their smartphone. But users have on occasion found lag periods for this feature too cumbersome and resorted to turning the AR function off altogether.
5G will help fill in gaps like these in AR and VR, which bring to us immersive entertainment experiences but can be very demanding on the network. We can look forward to new video formats such as 360-degree video, better cloud-based gaming that does away with having to purchase expensive gaming consoles, or live immersive content experiences like VR being used at large public venues such as concerts and stadiums, where data capacities today can be fairly limited.