Eating healthy does not have to be a bland and uninspired affair. We round up a list of delicious healthier eats around our Guild Houses for you to achieve your #eatclean goals, without sacrificing on taste. So, take a break from the grilled chicken breast and salad combination, read on to find out more!
Café on the Ridge (Kent Ridge Guild House)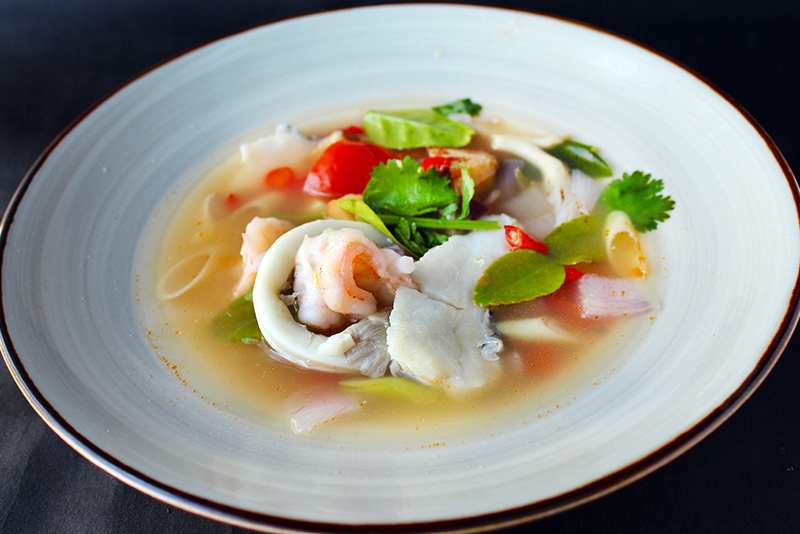 Seafood Tom Yam Soup ($7.50)
For a light and satisfying meal, tuck into the zesty and spicy Tom Yam Soup. With a broth made from an invigorating blend of ginger, kaffir lime, lemongrass and more, this Thai signature dish is said to have immune-boosting properties that makes it a wonderful go-to when it comes to fighting off a flu. The combination of prawns, squid, sliced fish and shell fish makes it a winning protein-packed combination!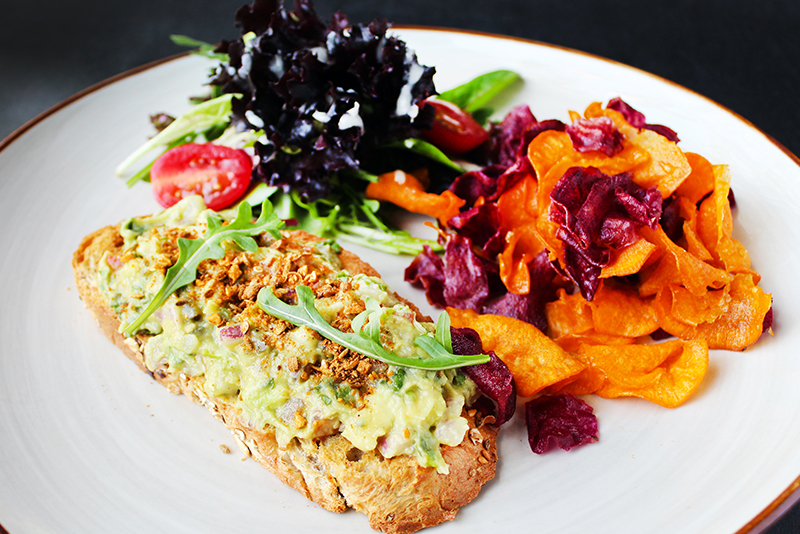 Avocado on Toast ($10.80)
Packed with essential vitamins and minerals, and also loaded with healthy monounsaturated fats, which is said to lower the risk of heart disease, there's a good reason why avocadoes are seen as a superfood! Enjoy it over toasted multigrain bread with feta cheese, dukka (a middle eastern spice condiment) and fresh dill, along with a side salad and sweet potato chips, this meat-free alternative is – good for you as it is delicious.
The Bistro (Suntec City Guild House)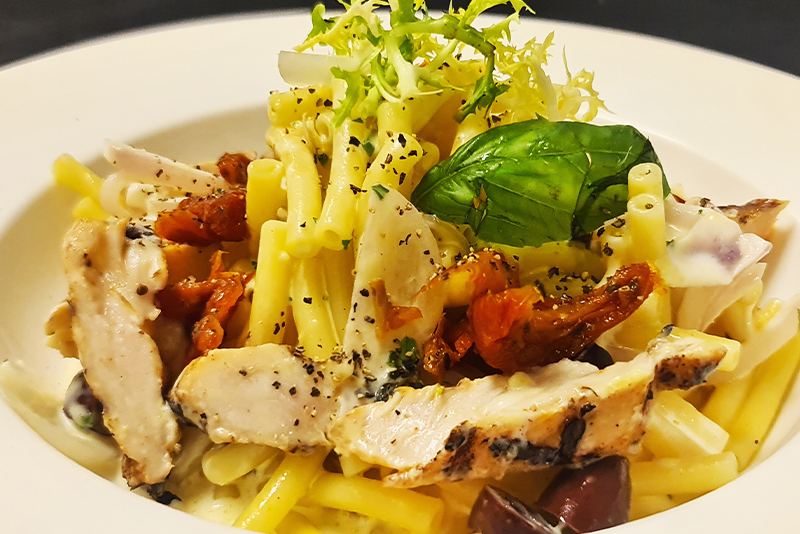 Smoked Chicken Maccheroni ($18.00)
Try this out if you are looking for a tasty and satisfying pasta dish! Although this pasta comes with an indulgent parmesan cream reduction, it is still a win with its nutritious elements such as antioxidant-rich dried tomatoes, olives and shiitake mushrooms, and lean smoked chicken slices!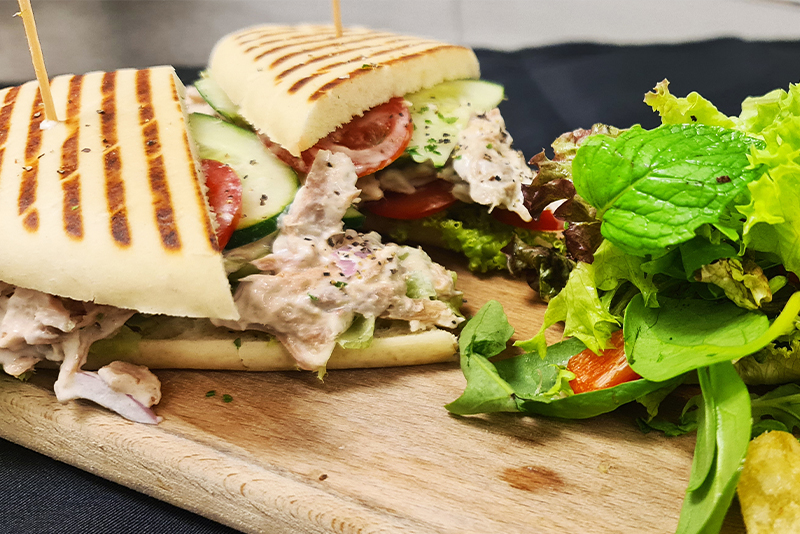 Tuna Panini Sandwich ($17.00)
Looking for a refreshing pick me up? The humble tuna is rich in protein and chockful of beneficial vitamins and minerals such as Vitamins A, B and D, iron, selenium and omega-3 essential fatty acids that would help with heart health, bone strength and brain function. Tuck into a refreshing and balanced meal of tuna mayonnaise and vegetables between panini bread, side salad and chips. Share your chips with others for a less carb heavy meal!
The Restaurant@Mandalay (Mandalay Guild House)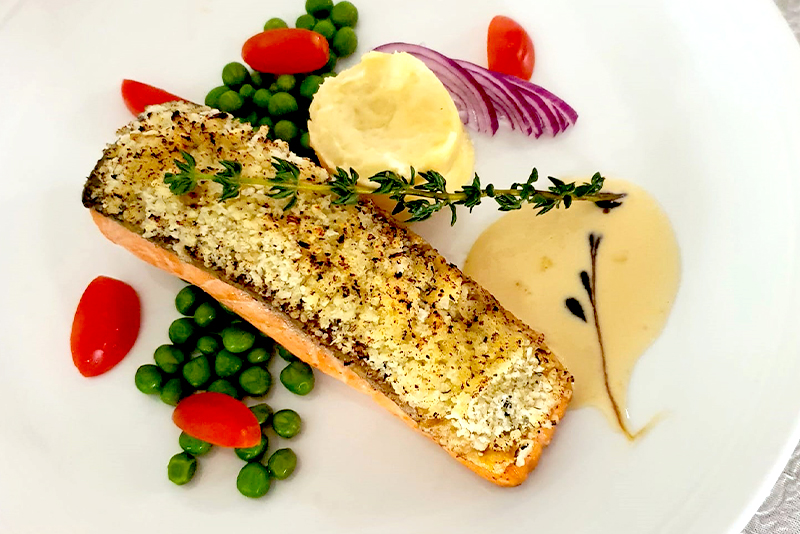 Parmesan-crusted Salmon Fillet ($25.00)
Rich in omega-3 essential fatty acids, vitamin B12 and other essential minerals, incorporating salmon in your diet is a great way to get your hair and skin health in tip top condition, along with some healthy heart benefits. This delicious superfood is accompanied with butter glazed green peas, cherry tomatoes and mash potatoes. For a healthier meal, request for your butter cream sauce to be served on the side!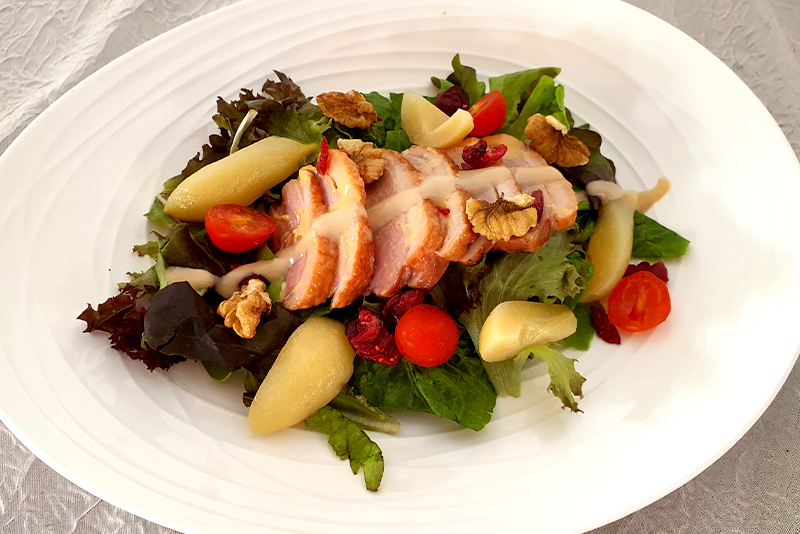 Smoked Duck Salad ($13.00)
For a busy day ahead, nourish your body with iron rich smoked duck meat nestled in a bed of mesclun salad, mini pear, dried cranberries, roasted walnuts and a drizzle of zingy orange dressing. This sweet and savoury combination that is brimming with vitamins and fibre is sure to tantilise your taste buds.
These are just some of our picks from our Guild Houses. Do head over and discover more for yourself! Don't forget to snap a picture and tag us on Facebook or Instagram.