On 1 September 2022, the atmosphere at Tanah Merah Country Club was thick with excitement amongst golf enthusiasts gathered for the NUSS' Charity Golf event. With close to 150 golfers and friends in attendance, a total of $641,000 (together with a contribution of $100,000 from Tote Board) was raised for the newly established NUSS Bursary. The event culminated with a dinner at NUSS' Kent Ridge Guild House, where the players cooled off from the day's activities and refueled through the scrumptious spread.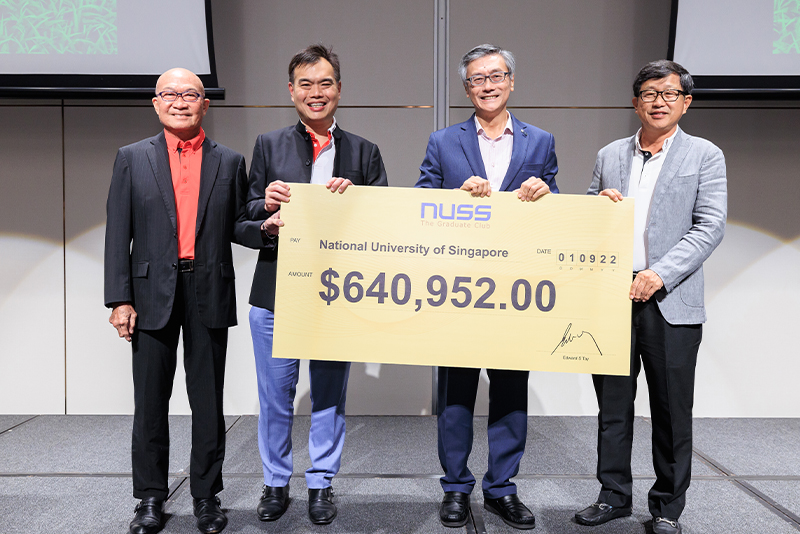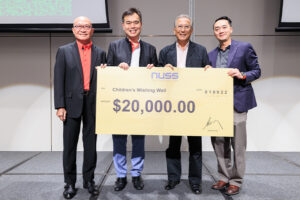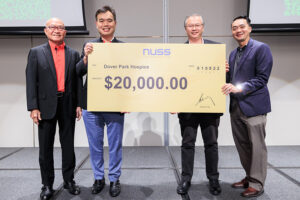 A cheque of the raised proceeds was presented to the Guest-of-Honour – Professor Tan Eng Chye, by NUSS President Mr Edward S Tay. In addition, $40,000 was raised in support of NUSS' adopted charities – Children's Wishing Well and Dover Park Hospice. Each organisation received $20,000 in donations. Through this contribution, NUSS hopes to aid in their efforts to help the underprivileged in the community.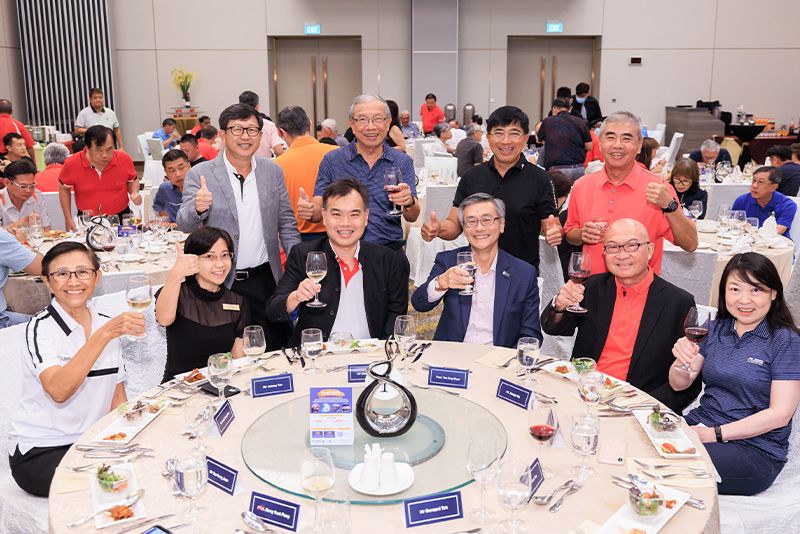 About the new NUSS Bursary
The establishment of this new bursary is aimed at supporting the NUS Alumni Bursary Fund (ABF) Campaign. Launched in 2013, NUSS would pledge up to $250,000 annually to help ease the financial burden of NUS students in need. To date, NUSS has donated $2.25 million in fulfilment of this pledge. With the collective efforts and strong support of the NUS alumni community, the ABF campaign has raised in excess of $25 million since its inception.
The NUSS Bursary, like the previously established NUSS Golf Section Bursary as well as all the other named bursaries established under the ABF campaign, is an endowed bursary. The capital on these bursaries will not be drawn upon —  bursaries will be awarded from the investment income generated by the amounts contributed and matching contributions from the government. Every $25,000 donated to NUS will enable NUS to award perpetual bursaries of around $2,500 per year.
Winners of NUSS Charity Golf 2022
Winners from the golf event earlier were also presented with a plague and a set of Titleist Pro V1 golf balls at the dinner. Here is the list of winners from the Golf Charity event:
Top 3 in Ladies' Division
1st – Ms Nguyen Le Thu Truc
2nd – Ms Mary Ang
3rd – Ms Sandra Soon
Top 5 in Men's Division
1st – Mr Alan Lim
2nd – Mr Jason Ng
3rd – Mr Joeri Gianotten
4th – Mr Chua Hung Meng
5th – Mr David Choo
Best Gross  
Mr Jeffrey Seow
A huge thank you to all for the invaluable support from our members and friends. Your collective contribution will go a long way to aid those in need, and to sustain the good work our two adopted charities are doing!