Spearheaded by NUSS' Community Care & Cultural Sub-Committee, a group of volunteers spent a meaningful day with the day care residents and in-patients of one of our adopted charities – Dover Park Hospice on 13 January 2023 in the lead up to the Lunar New Year.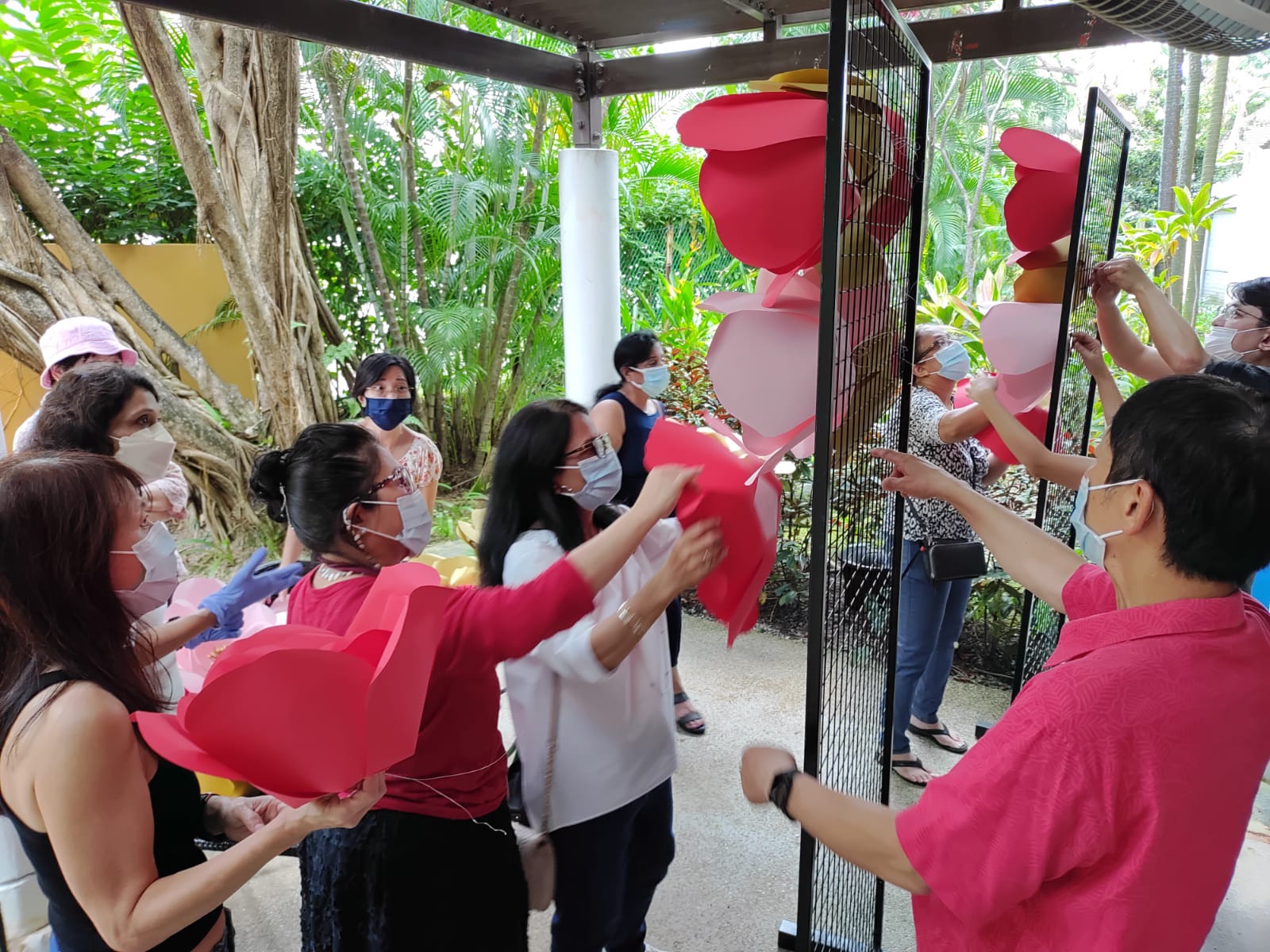 The volunteers prepared giant paper flowers which were later used to assemble a colourful festive corner at the hospice, guided by a professional. This festive corner served as a colourful photo backdrop for the residents and their families to enjoy throughout the Chinese New Year season.

To celebrate the festive season, mandarin oranges and red packets were also distributed to bless the beneficiaries there.
Interested to participate and spend time with our adopted charities? Keep your eyes peeled on our website (www.nuss.org.sg) and Facebook page (https://www.facebook.com/NUSSociety/) for updates on future activities!