The NUSS-NUS Mentorship Programme has been a resounding success since its launch in Aacademic Year (AY) 2012/2013 as a partnership between NUSS and the NUS Office of Student Affairs.  At the welcome dinner on 13 October 2022, mentors and mentees gathered to mingle with each other over refreshments at Kent Ridge Guild House, marking the start of the AY 2022/2023 programme that has matched a grand total of 153 mentors and 250 mentees.
Among the mentees who turned up at the event was Mr Arulnathan John, a communications specialist with over 20 years' experience in journalism, media and publications.  Matched with two mentees, Mr Arul shared with them his life experiences through stories and real-life examples and helped them find their own solutions to their studies and obstacles.
On what motivated him to join the programme from AY 2021/2022, Mr Arul said "I wanted to give back to society and my alma mater, by mentoring and guiding the younger generations of students in work and life lessons."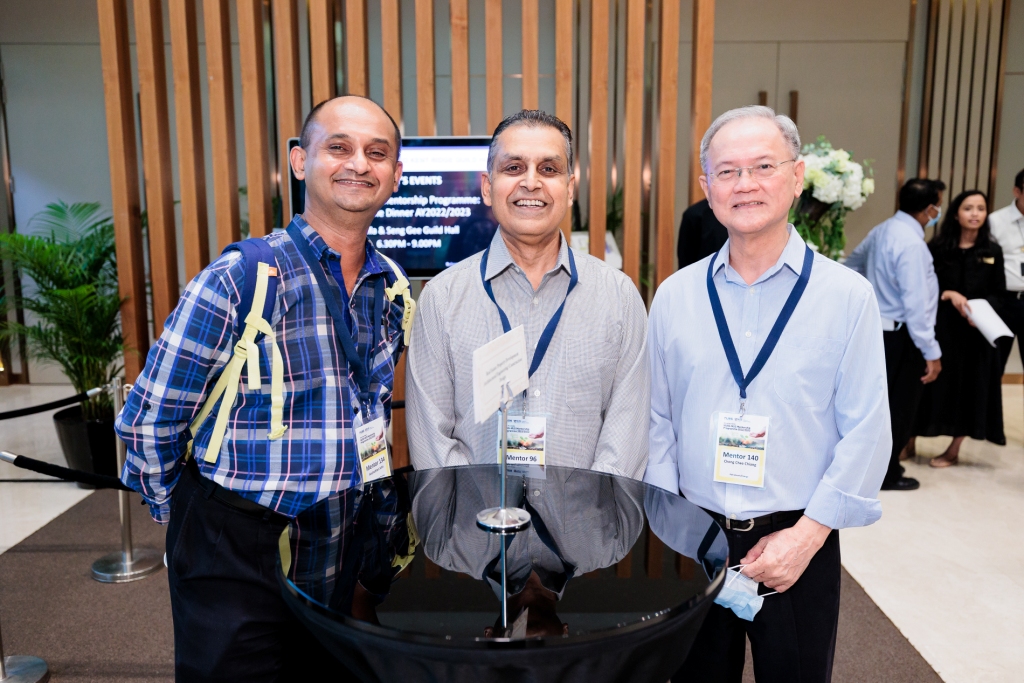 A new mentor, Mr Lau Eng Seng, a retiree with over 38 years of working experience, was similarly attracted to join the programme. He said, "It dawned upon me that it is time for me to give back to society and what better way than to share my life experience including the lessons that I learnt through mistakes.I am keeping an open mind and look forward to a positive experience that will last beyond a year."
Associate Mentors are welcome
This year saw the launch of a new class of mentors, Associate Mentors, who possess between five to 10 years' experience.  Previously, mentors are members with at least 10 years' experience.
During his welcome address, NUSS President Mr Edward S Tay said, "We recognise that it will be useful for our undergraduates to tap on the experience of those who have graduated more recently. We hope that our mentees would be able to gain a more diversified perspective from mentors with a wider range of experience."
Mr Tay thanked the mentors for channelling their time and effort in shaping and guiding the next generation and hoped that the mentees would use the programme to gain insight and direction in their future career. He also thanked Associate Professor Ho Han Kiat and the NUS Office of Student Affairs for making the longstanding partnership possible.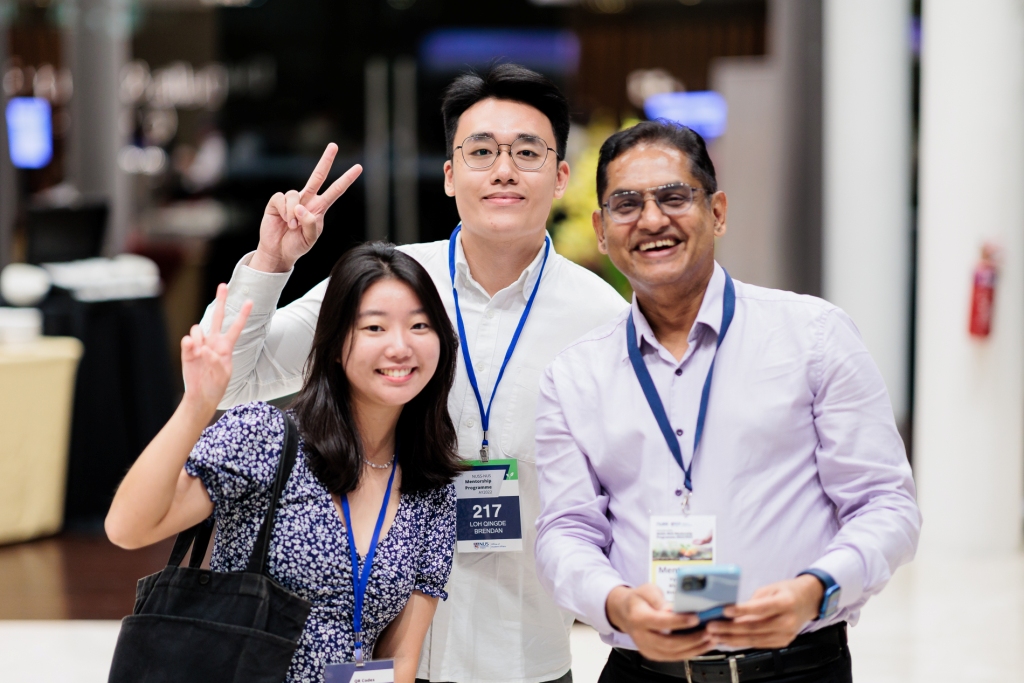 Associate Prof Ho Han Kiat, Dean of Students, highlighted in his welcome address how mentoring was a critical form of learning and imparting of life skills from one person to another. He said, "Even when times have changed, the heart of a mentor will allow many timeless skills to be passed on for the benefit of the next generation."
The skill sets include the art of decision making, risk taking, conflict management, failing forward, according to Associate Professor Ho.  "Today, there are many skills that can be self-learned, self-helped. But for the things I just described, role modelling and the sharing of experience through a mentor would be a better way to go," he noted.