On the evening of 26 October 2022, the Society hosted a celebratory dinner in honour of the members who are recipients of the National Day Awards 2022.
The National Day Awards (NDA) are a means of recognising significant contributions towards Singapore. This year, a total of 80 NUSS members were recognised. Among the list of awardees include Professor Tan Chorh Chuan and NUSS Past President, Ambassador Gopinath Pillai, who were awarded the Distinguished Service Order and Justice Andrew Phang, who was awarded the Meritorious Service Medal.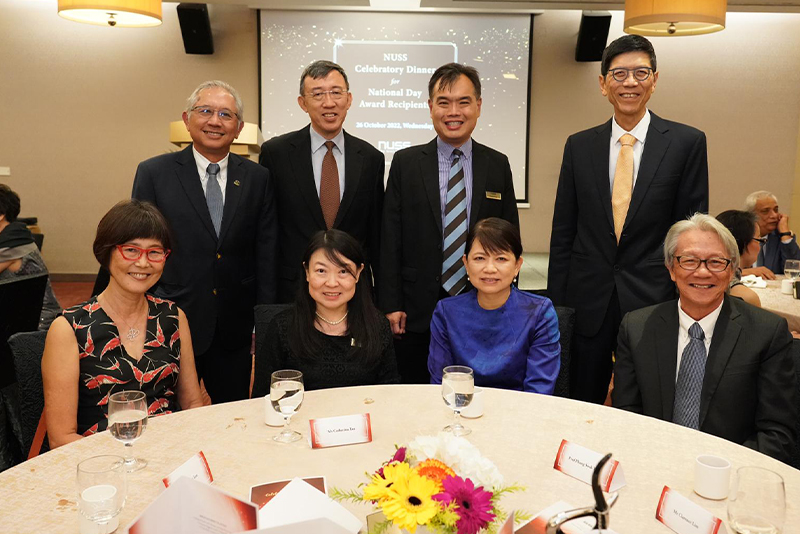 "As we honour the achievements among us at this celebratory dinner, let us all be inspired to contribute more – be it small or big, towards our nation," said NUSS President, Mr Edward Tay, at the end of his congratulatory note to the recipients. This statement encapsulates the hope that NUSS members would be inspired to make a difference and contribute towards the betterment of the community.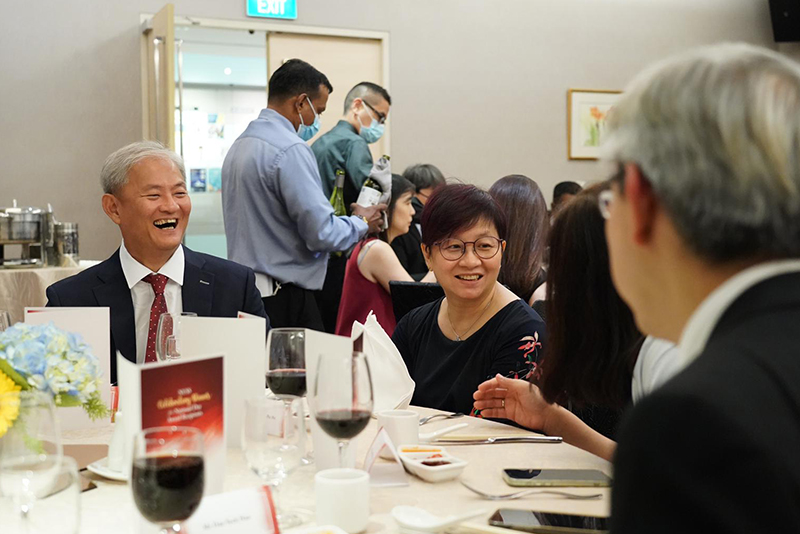 Congratulations to all NUSS members who were recognised for their merit and service to Singapore at this year's National Day Awards. We share your pride and joy in this achievement!
Refer below for the full list of members who are NDA recipients for 2022: