All within walking distance for active NUSS members.
Plan a walk with family members or your NUSS 'kakis' on your next visit to Kent Ridge Guild House (KRGH) and discover some surprises. You will also be building up a hearty appetite for the savoury treats at Café on the Ridge or The Scholar Chinese Restaurant.
OPTION 1: First Stop: Berlin Wall
Get into your walking gear and head to University Town (U-Town). Just go down Clementi Road towards Commonwealth West Avenue and cut right. On a secluded hillock outside Tembusu College are two slabs of the Berlin Wall. These were donated in 2015 by Mr Elmar Prost of Lagerhaus KW GmbH to the Singapore Government to mark 50 years of diplomatic relations between Singapore and Germany.(Photo: Courtesy of Tembusu College)
The infamous Berlin Wall is perhaps the second most well-known wall in the world – after the Great Wall of China – and it came tumbling down on 9 November 1989. For nearly 30 years, it separated a part of the historic city that was later administered by West Germany from the surrounding communist East Germany.
The Wall was actually two parallel walls with strategically placed guard towers and separated by the "death strip" with buried anti-personnel landmines, guard dogs and various other obstacles designed to prevent escape. East German soldiers monitored the barriers 24/7 and had shoot-to-kill orders should they spot an escapee. On the West Berlin side, people could walk up to the wall.
At first impression, the presence of the two slabs of a wall that had such a violent history in this green tranquil setting may appear bizarre but after a while, it all seems all right. Now, it's time to head to the Dover Road exit so as to remember a tragic episode in Singapore's history.
Second stop: Salute the Operation Rimau commandos
Operation Rimau was an ill-fated raid by 23 British and Australian commandos on Japanese ships in Singapore Harbour. Before they could launch their mission, they were detected by the Japanese and some would lose their lives while trying to escape. The beheading of 10 commandos was performed at the area near the Dover Road entrance to U-Town. A memorial marks the location.
After paying your respects, it's time to head back to KRGH for a quick shower and a relaxing meal. Then, start planning your next walkabout. Perhaps, you may consider going nature's way.
OPTION 2: Kent Ridge Park
Fill up your water bottles, warm up those leg muscles and set off for South Buona Vista Road. Then trudge up Vigilante Drive to Kent Ridge Park. When you reach the top after the steep climb, you'll be more than happy with your accomplishment. Surrounded by glorious greenery and wide biodiversity of wildlife, you are all set to explore the sights and sounds along the meandering paths of the park shaded by the numerous Tembusu, Adinandra and Dillenia trees.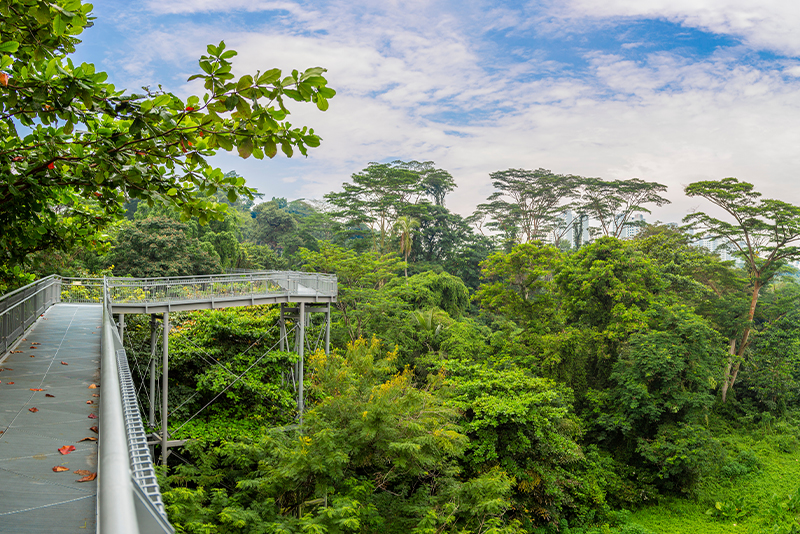 Stop for a breather at the various look-out points and take in the magnificent views of off-shore islands doting the turquoise sea. For those who are geographically inclined, Kent Ridge Park is part of the Southern Ridges, which also include Mount Faber Park, Telok Blangah Hill Park, HortPark and Labrador Nature Reserve.
The eastern side of the 47-hectacre park that is towards the valley features a pond teeming with turtles and fish. On your way along Canopy Walk – an elevated boardwalk measuring 280-metres long linking HortPark to Kent Ridge Park – you could catch sight of sunbirds, doves, squirrels, lizards, and white-crested laughing thrush. With a pair of binoculars, you could even spot the Brahminy Kites and Greater Racquet-tailed Drongos who called the Park their home.
After getting your fill of nature, head down and retrace your steps back to KRGH. Alternatively, board Singapore Bus Service 200 for a ride back to KRGH and a sumptuous meal.
The third journey of discovery offers you the full story of the heroic actions of the Malay Regiment.
OPTION 3: Immerse yourself in the Reflections at Bukit Chandu
Go down Heng Mui Keng Terrace to Pasir Panjang Road, turn left and head for Pepys Road. Right up near the end, awaits the Reflections at Bukit Chandu interpretive centre. Bukit Chandu or Opium Hill in English is the site of some of the fiercest fighting during World War II, culminating in what was to become known as the Battle of Singapore.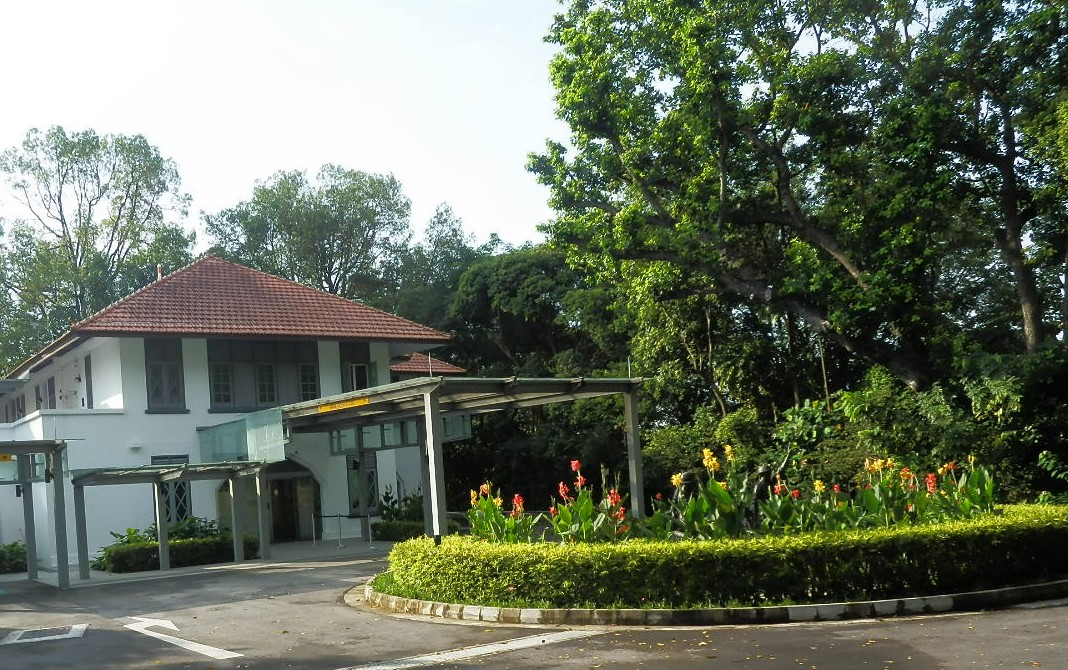 There, housed in what is referred to as a "black and white bungalow" that dates back to the 1930s, is a tribute to the Malay Regiment, who made a heroic last stand against the Imperial Japanese Army at the Battle of Pasir Panjang. Although established since 2002, the centre underwent a major transformation and reopened in September 2021 with new artefacts, displays and exhibitions, giving visitors deeper insights into this tale of valour that resonates till the present.
The centre is situated a stone's throw from the military position of the 1,400 men of the Malay Regiment who fought valiantly against the 13,000-strong Imperial Japanese Army on 14 February 1942. Led by Lieutenant Adnan Saidi, men of the "C" Company of the 1st Malay Brigade refused to surrender despite being heavily outnumbered, and fought to their deaths.
Lieutenant Adnan was posthumously recognised for his bravery by the British government and he and his heroic contingent will always be remembered for their sacrifices while defending Singapore.
Venture deeper into history by going up to the second floor of the interpretive centre for galleries devoted to portraying Bukit Chandu and its surroundings during the more peaceful period before the war. Drawings and exhibits show its past as an opium packing plant as well as the many pineapple plantations that were found there.
Admission is free for Singapore Citizens and Permanent Residents upon production of your Identity Card. Visitors are encouraged to pre-book their admission tickets via the museum website.
After this foray into Singapore's history, return to KRGH to reminisce on your experience.