While 2022 might have been a year of revenge travel for most travel-starved Singaporeans, you might want to slow down the pace and have more quality me-time in 2023. Get ready to delight your senses and satiate your taste buds as we go on a food adventure that takes you through our three Guild Houses and beyond!
Your NUSS culinary adventure begins at The Restaurant@Mandalay, located at an iconic Mandalay Guild House. At its helm is Chef Daniel Ho — a favourite amongst long-standing members — who takes inspiration from the restaurant's charming colonial setting by whipping up homely flavours of Hainanese-English cuisine. He adds his modern touch to a number of classic time-honoured recipes such as the quintessential British-Hainanese Braised Oxtail Stew, Hainanese Pork Chop, and Oven-roasted Berkshire Pork Chop.
If you want to be closer to the kitchen action, the Café on the Ridge at the Kent Ridge Guild House offers front row seats thanks to its open concept kitchen. Here, diners get a good view of the cafe's tandoor oven, which takes centre stage. While the restaurant offers favourites from an international menu, it is the North Indian dishes that truly stand out.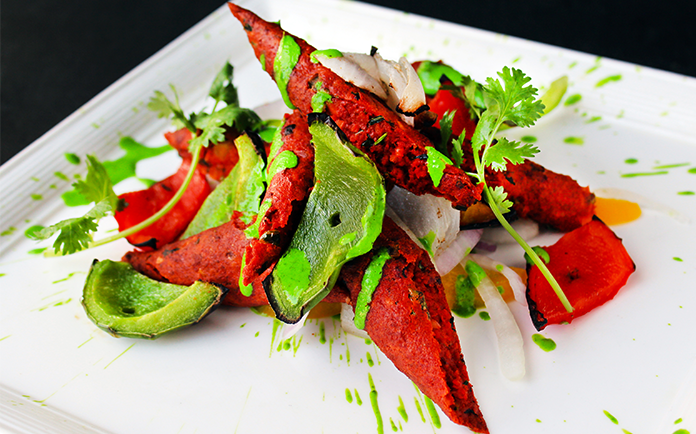 Among the restaurant's specialities are popular items like freshly made naans, biryani specials and the vegetarian and non-vegetarian set meals. There is something for everyone here from the talented Chef Abdul Razak including a Tandoor 'Impossible' Sheekh Kebab for diners following a vegan diet.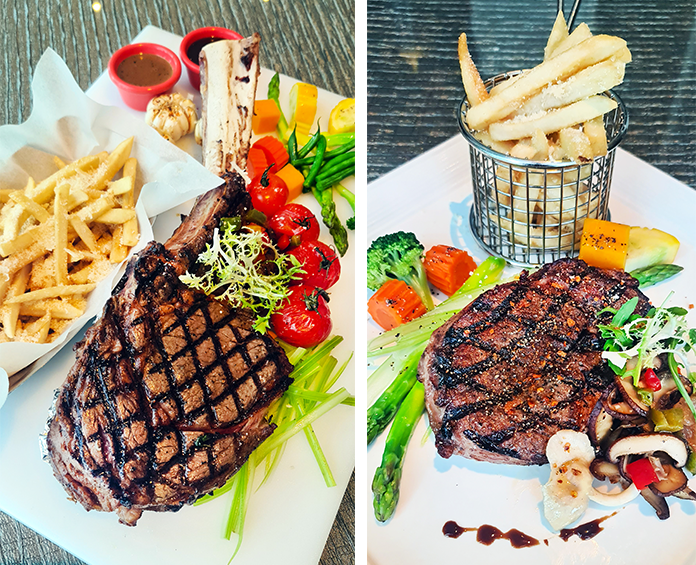 For diners looking for good ol' steaks, The Bistro at the Suntec City Guild House has a wide variety of mouth-watering delights ranging from its speciality steaks and signature western selection to local zi char dishes and tapas. With over 30 years of experience, diners are in good hands with Executive Chef Chester Pang adding his flair to favourites such as the Wagyu Tomahawk served with truffle fries and roasted and sautéed vegetables — perfect for sharing between a party of three or four. There is also the Club Special which is a 300-gram grilled Australian Pasture-fed Ribeye. His secret to a delectable meal? He only works with fresh ingredients, especially herbs, as he believes this greatly enhances the flavour and complements meat and seafood well.
Ready to savour your way through the different culinary delights that NUSS has to offer? We recommend you start with an empty belly, then go forth and taste the experience — don't forget to tag us on Facebook or Instagram in your social media uploads if you happen to swing by any of our Guild House dining outlets!
Meanwhile, if you have extra room to savour Singapore's 'hidden' food experiences, here are three unique themes that offer food for thought.
A 21st century 'kampung' experience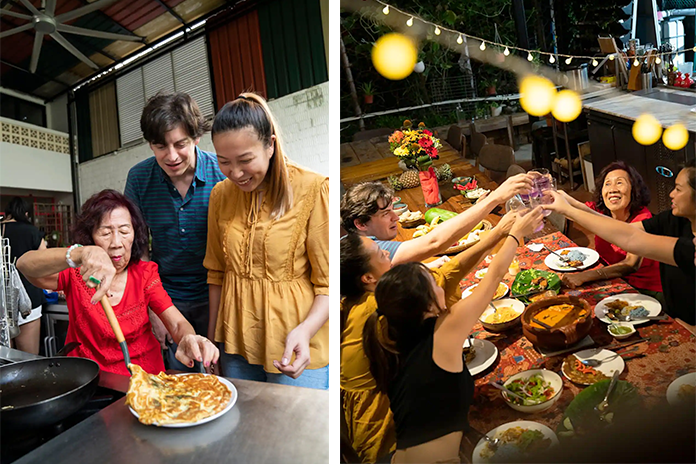 Led by Madam Ng Swee Hiah, a 79-year-old former educator, this experience centres around their four-generation house which is an urban farm, cooking school, and art gallery all rolled up in one. Guests will learn how to cook an authentic three-course Peranakan meal using fresh ingredients plucked from her own garden.
Find out more here.
Food, history and art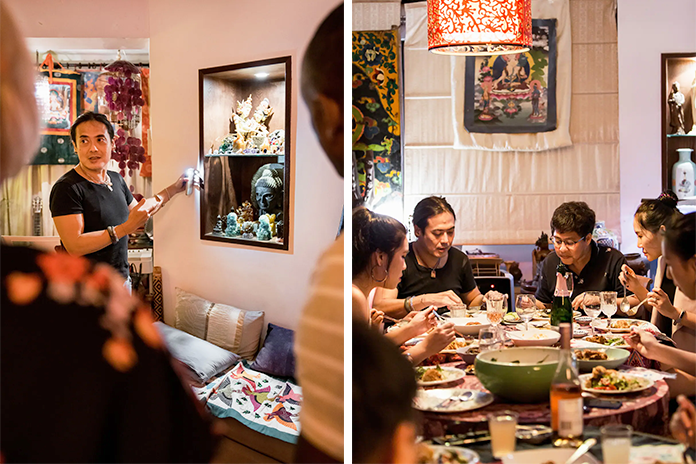 Step into the eclectic home of Chef Chris Choo and Dr Rose Sivam, who will take you through the various art pieces and antiques from their personal collection, and a six-course 'omakase' menu featuring an explosion of family recipes and international cuisines. They also have occasional themed nights that include music and dancing.
Find our more here.
Ride the K-wave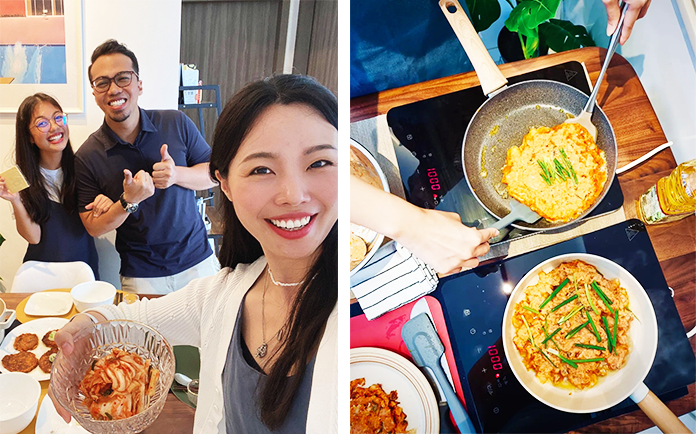 Hosted by Korean host Yoonsun at her Bishan home, she teaches guests how make authentic kimchi the traditional Korean way as well as tips on how to shop for, cook, and prepare Korean dishes to elevate their everyday cooking adventures.
Find out more here.