Newly improved sports and dining facilities offer a better club experience
To uphold our commitment to bring the best to members, NUSS continues to make enhancements to our existing facilities. As we begin a new year, members can look forward to newly revamped sports and dining facilities at Kent Ridge Guild House. Those who love the thrill of racquet sports will be excited to know the tennis and squash courts, which underwent resurfacing and minor renovations last quarter, are ready and open for use. Members can now book the courts for their friendly matches and tournaments.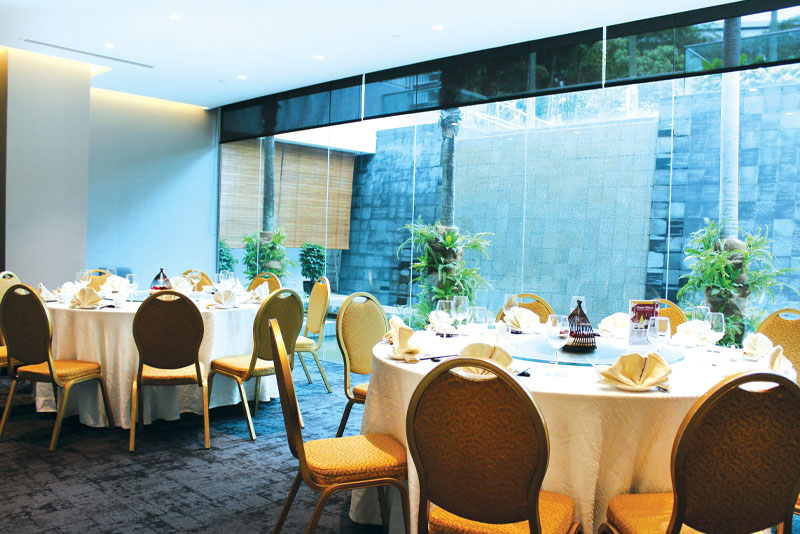 Meanwhile, the two private dining rooms at The Scholar Chinese Restaurant — Mencius and Confucius — were refurbished to provide members an enhanced dining experience. We've also added a new private room, bringing the total number of private dining rooms at The Scholar to three, with seating capacities between 20 and 50 persons. Now, more families can get the chance to enjoy and share special memories together at this very popular restaurant.
Both the rooftop tennis courts and the squash courts are open from 7am to 10pm daily. The Scholar Chinese Restaurant is located on Level 1 at Kent Ridge Guild House. Specific operating hours on weekdays and weekends can be found at nuss.org.sg