Our first-ever National Day Swim Party to celebrate Singapore's 57th birthday was a blast for the 150 members and guests who frolicked in and around the glistening pools of Mabel and Soon Siew Kwa Swimming Complex at Kent Ridge Guild House.
Organised in collaboration with Torpedo Swim School, members and guests had free try-outs for fun aquatic exercises e.g. aqua zumba and aqua drum vibes as well as swimming trials for the young ones as well. The kids also had a fabulous time experiencing the inflatable obstacle course and playing with one another on the ultra cute floaties. Outside the pool, there were free popcorn and ice cream offered to members and guests to refuel.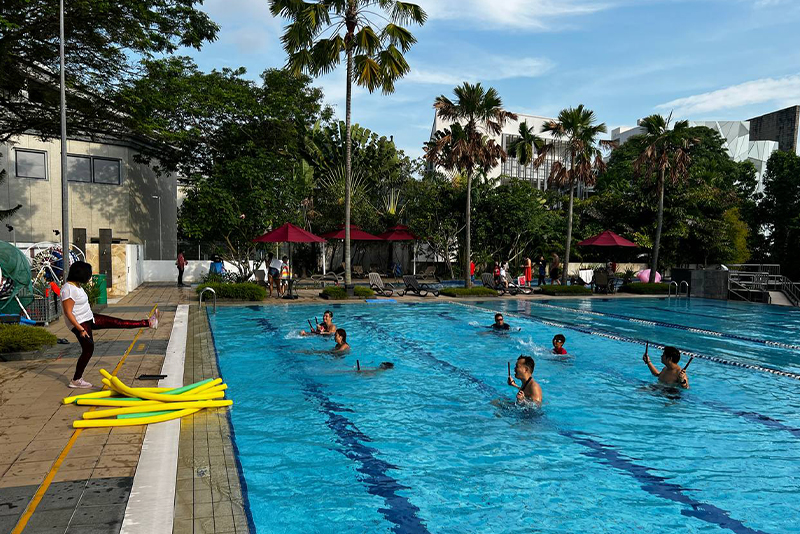 When dusk came, some members and guests adjourned to the Café on the Ridge to satisfy their hunger pangs, especially given the National Day $5.70 promotion for a selection of local favourites such as char kway teow, laksa and wanton noodles. Those seated at the alfresco dining area were also treated to a live screening of the not-to-be missed National Day Parade held at Marina Bay.
Stronger together, Singapore!