Come September 1, members can look forward to ordering exciting new food items from the F&B outlets at NUSS' three Guild Houses. Similarly the Café on the Ridge will welcome diners with a new "Cosmopolitan Cuisines" menu created by Chef Abdul Razak, its newly appointed chef who now helms the kitchen. We caught up with Chef Razak to learn more about him.
At an age when most teenagers spend their time pursuing their hobbies or hanging out with their friends, Chef Razak started working when he was 13 years old as a dishwasher in a Chinese coffee shop. Immersed in an environment where he observed firsthand master chefs displaying their finesse in the kitchen, the young Razak decided then that he would pursue a culinary career too.
"I saw the Chinese chef working his magic with the wok and fire and it inspired me to want to be a chef," he recalls.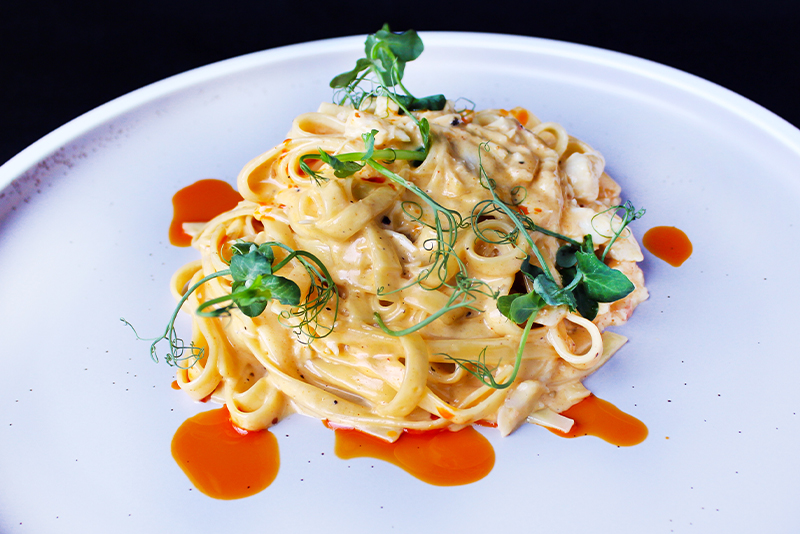 With hard work and determination to excel in his chosen career path, the young talented Chef Razak started making waves in the culinary world. When he was 19 years old and into his early 20s, he won gold with distinction, gold, silver and bronze medal in Food & Hotel Asia (FHA) Singapore, FHA Malaysia and Battle of the Chefs in Malaysia.
During the early part of his career, Chef Razak also trained under executive chefs at the famous Andaman Resort in Langkawi where he honed his skills in using fresh ingredients.
The world is his oyster
Fuelling his cooking passion is a sense of wanderlust to discover and learn about cooking styles adopted by other countries and cultures. Leaving his comfort zone, he travelled half around the world to countries such as England, Canada, South Africa, Vietnam, Indonesia and France to discover and learn more about cooking techniques.
His recent work stints included being the Group Executive Chef for celebrity Chef Wan's chain of restaurants in Malaysia for two years, working alongside Ryan Clift, the owner cum chef of The Tippling Club, as well as at the Open Farm Community in Dempsey Hill.
He also drew inspiration from famous celebrity chefs such as Gordon Ramsey and Marco Pierre White whom he describes as "creating a sensational impact in the food industry with their bold application of flavours and combinations which also spurred me to create more dishes."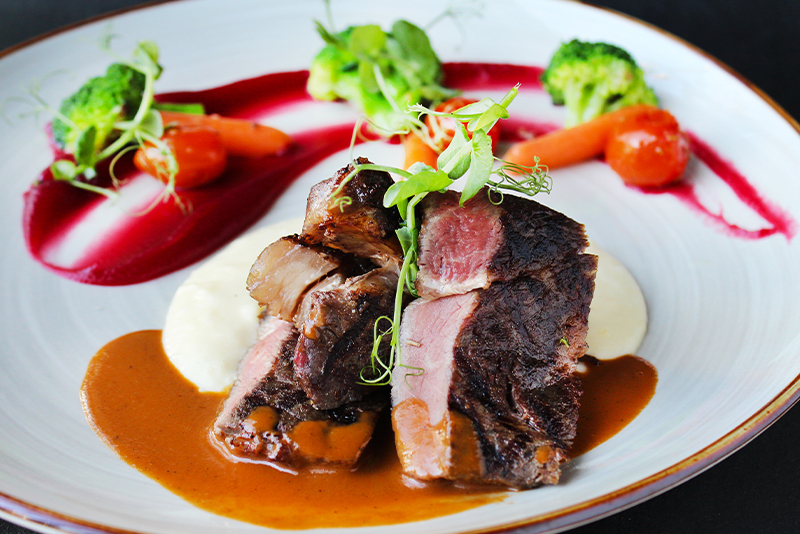 "Cooking is an art. With patience, one gets to see and learn new things every day which gives inspiration to create a modern spin," he adds.
Upon joining NUSS in July 2022, Chef Razak embarked on remaking the menu.  This is right up his alley, given his versatile cooking forte and specialty in preparing all kinds of food with quality ingredients including the accompanying condiments fresh from scratch.
"I decided on the theme of cosmopolitan comprising multi-national cuisines as I wanted to give our members a wonderful experience as if they have travelled overseas, and hope that they will fall in love with the food and will always visit Café on the Ridge to experience the authentic flavours," he adds.
When asked what gives a sense of fulfilment as a chef, he replies: "Food sharing is an almost universal medium for expressing fellowship — it embodies values of hospitality, duty, gratitude, sacrifice and compassion."