Automatic lights, window blinds you can control remotely, and dustbins that seal your trash for you. Yes, the future of homes is here now. A tech-savvy home owner shares tips on how to get started.
Imagine you are snacking on chicken wings while watching TV, you want to get up to wash your hands but you can't pause the show for fear of touching the remote control with your oily fingers. With an integrated smart home, you can control the TV with just a simple voice command without having to dirty your devices.
The concept of a smart home is one that gives home owners ease and convenience. At the root of it lies an ecosystem of smart products that 'talk' to each other or individual gadgets that can function autonomously. While setting up a smart home is not always as easy as plug and play, Nicholas Tang, 33, tells us that the rewards are worth it.
The digital account manager knew the benefits of a smart home so when it came time for him and his wife to start planning their new home, they included smart home integration in their design plans.
"My smart home consists of switches, lights, speakers, doorbell, blinds, TV, and motion sensors, and I integrated most of these with Google Assistant," he shared. He finds the 'scene mode' feature to be most useful as it allows him to control a whole set of lights — for example, all the living room lights — with a single voice command.
Also, he can dim his lights down to a specific brightness. By saying "Hey Google, lights to 50%", it will prompt his Google Assistant to set the lights at the requested brightness. This applies to music controls as well. He had smart speakers installed in key areas allowing him to adjust the volume or continue playing the same music in different parts of the house.
He had smart blinds installed in his balcony and he can control these remotely via his mobile phone. It has come in extremely useful when it started to rain and no one was home to close the blinds. For techies, smart home integration certainly gives the thrill of having the latest technology, but to Nicholas, it also provides a wide range of conveniences.
He shares some tips on how to get started.
Choose a reliable smart home network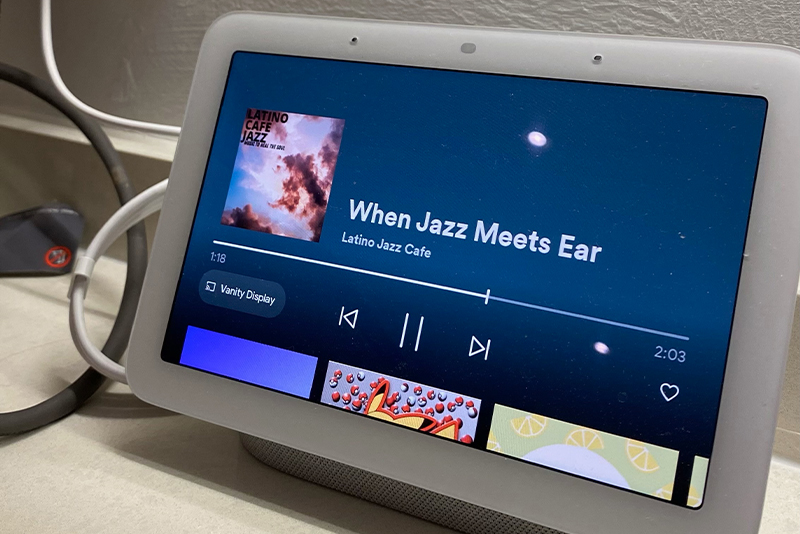 Nicholas uses the Google Nest Hub to control his connected smart devices.
To connect all your smart devices, you'll need to select a suitable wireless network to run your smart home devices. You can use your home's existing Wi-Fi but if your router is having connectivity issues or is overloaded, the reliability of your smart home device connection will also be affected.
ZigBee and Z-Wave, which are localised wireless networks, are popular choices as they run independently regardless of your Wi-Fi signal strength. So, even if your Wi-Fi connection is down, devices connected via ZigBee or Z-Wave can still function.
Since you'll be controlling different gadgets, you'll also need a 'central command centre' where you can easily view, access and control all of them. In a smart home ecosystem, this usually comes in a form of a mobile application like Apple's HomeKit (accessible via Apple's Home app which comes standard on all iPhones and iPads) or a physical hub like the Google Nest Hub.
According to Nicholas, choosing the right ecosystem is crucial as this will influence brand compatibility. He initially found some brands that are more affordable and accessible but unfortunately, not compatible with most ecosystems.
Figure out what you need, then research, research, research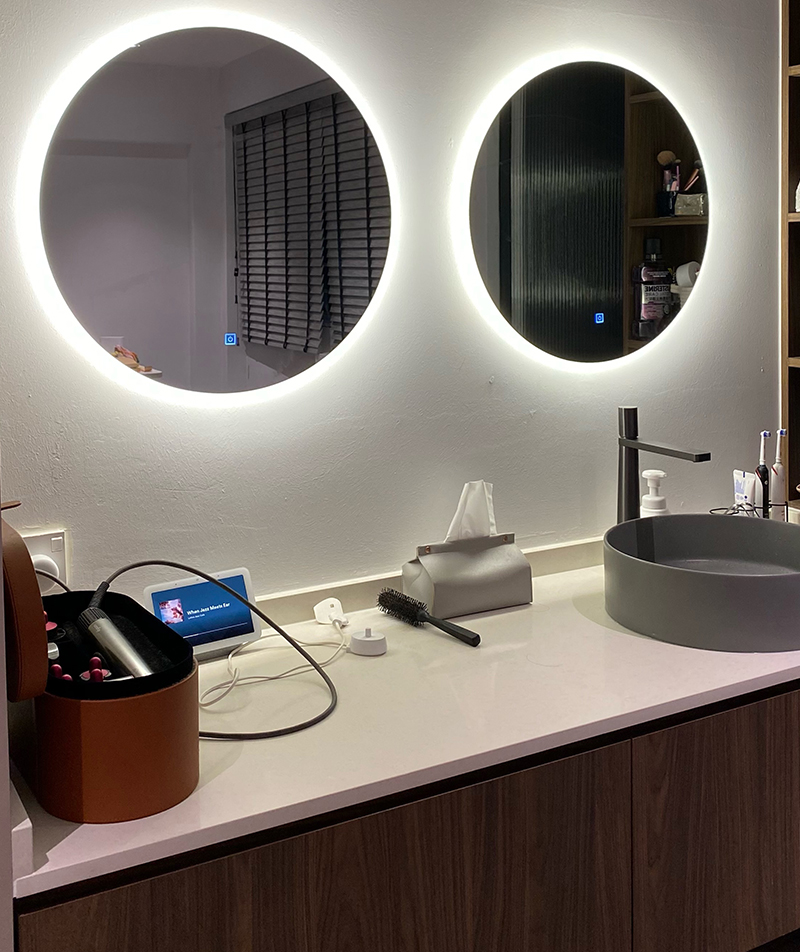 Motion-activated lights are more energy efficient as they automatically turn off when not in use.
If you are starting from scratch like Nicholas — then great! But if you're building from your existing infrastructure, it will be a good idea to devote some time to research and plan before making purchases to ensure the products are compatible and adaptable to your current set-up.
"The smart home concept is still in its infancy in Singapore and only a handful of digital creators are sharing tips on how to set it up. On top of that, a lot of the research can be quite technical," Nicholas explained.
It may sound daunting but one big benefit is that smart home set-ups are very customisable and there are usually workarounds to common challenges. There are also smart home service providers who can do everything for you from products to installation, however, this convenience comes with premium rates.
Be smart when narrowing it down to the specifics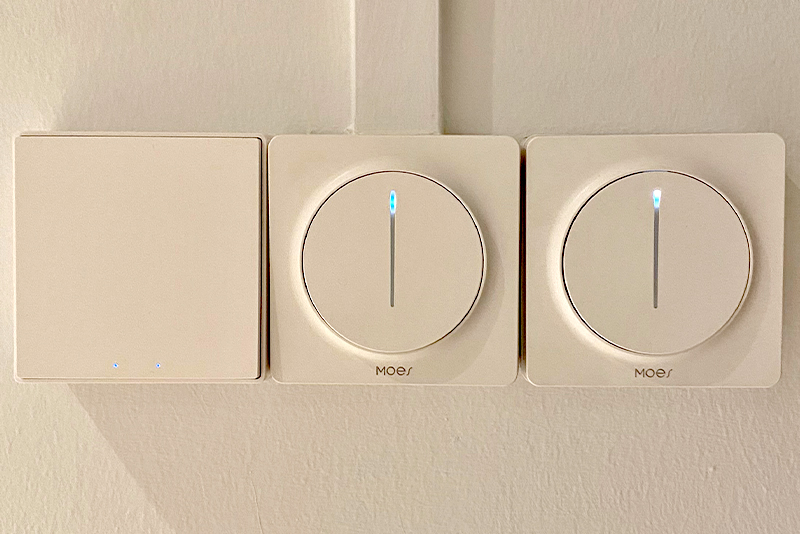 A combination of smart light switches and conventional dimmable lights is a good starting point.
You can also start small with just the basics then work your work from there. For example, switching to smart lights does not mean you have to rewire or replace everything. Sometimes, you just have to change the light bulb.
Nicholas shared that his lights are a mixture of conventional and smart technology, where the conventional (dimmable) lights are connected to smart switches. With this combination, he had more options when it came to choosing ceiling light designs.
While full-fledged smart lights would have allowed him control more features such as colour and colour temperature of individual lights, smart light designs were limited and he had to find a brand that was compatible to his ecosystem.
He also advised against buying all your smart products at once. "You can always add other accessories like smart curtains, doorbell, and dustbins, after you've had a better understanding of what you need and what you would like to automate," he said.
"In fact, I just ordered backlights for my TV that mirror the colours showing on screen to give a fully immersive experience. I also plan to install a smart curtain track so my curtains can open on their own in the morning to introduce natural light to the room and help with the waking process."
Feeling inspired? Perhaps it's time to go forth and get 'smart' with your home!