Basskaran Nair, who is a travel enthusiast, went on a 43-day road trip around Asia, covering countries like Thailand, Laos and China. We spoke to him to find out about his experiences and memorable moments. By Reena Nathan
Why did you embark on this trip?
I learnt that the Automobile Association of Singapore was organising a trip covering more than 16,000km across 40 cities, seven Chinese provinces, five lakes and three plateaus (among others). I signed up because I knew immediately that this was going to be a once-in-a-lifetime auto adventure!
How did the journey start?
We started with a convoy of 12 cars and about 30 people from Singapore to Ipoh and Thailand. In Thailand, we visited places like Hat Yai, Hua Hin and Tak. Then we crossed into Laos and had a meal in Boten town, before driving eight hours to the Chinese border town of Mohan and staying in Jinghong city. By this time, we were already seven days into the trip. The rest of the convoy – eight hired cars and 15 people – joined us in Kunming for the China leg.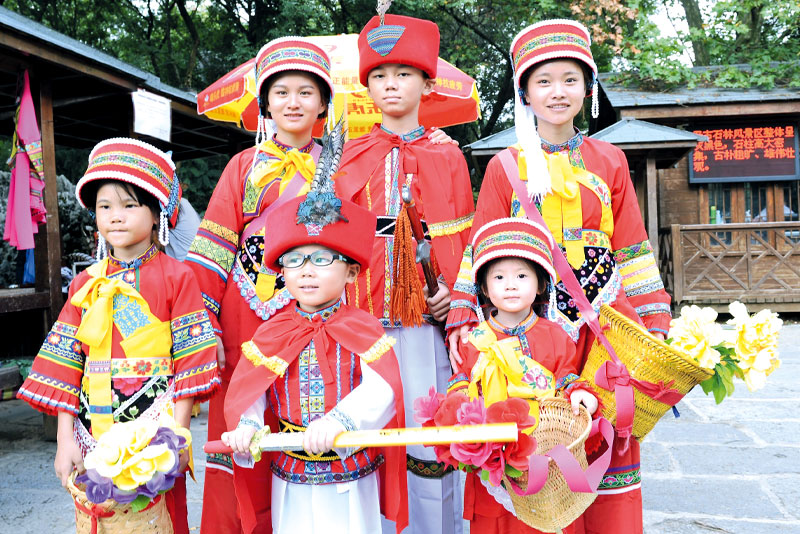 You spent 36 days in China, covering 12,000km. Can you share some highlights?
I covered most of the western parts of China which foreigners hardly visit and where you will find beautiful mountain landscapes, and winding roads hugging mountains, including the 24- and 72-bend roads along the Sichuan-Tibet Highway.
As I have seen Mt Everest from the Nepal side, I wanted to experience it from the Everest Base Camp on the Tibet side of the Himalayas. We left our hotel in the wee hours of the morning to see the sunrise at Mt Everest. On the way to the Everest Base Camp, I also got to see Hukou waterfall, China's second largest waterfall and the only yellow waterfall in the world.
Another unforgettable place was at Tibet's Yamdrok Lake, which is over 72km long with a total area of 638km². I couldn't help but 'ooh' and 'aah' at the sight of this freshwater lake, which is one of Tibet's three largest sacred lakes and surrounded by snow-capped mountains. I was just as awed when I visited Namtso Lake, which translates to Heaven Lake and is as charmingly blue as the sky.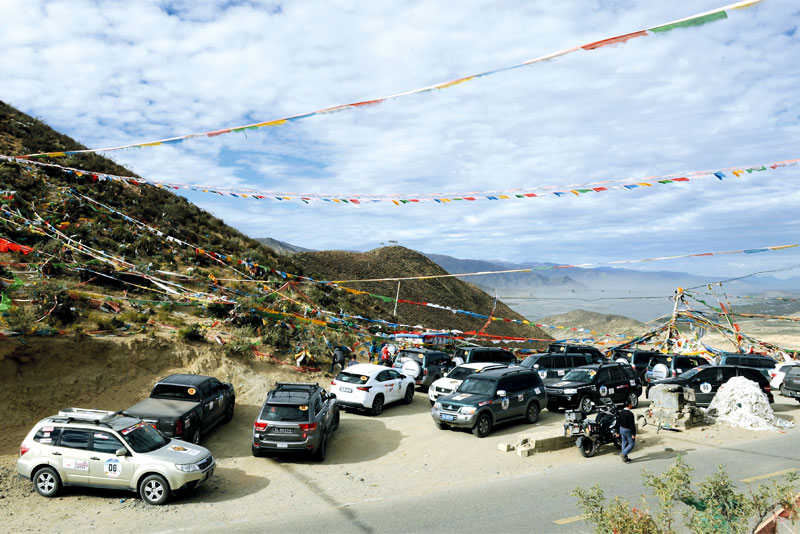 Your most memorable drive?
On the way to Nyingchi from Bome in Tibet, we briefly entered Guizhou province in China. There, we zigzagged through the famous 24-bend road to Lancang River Valley and Nujiang River Grand Canyon. Then we had to navigate through 72 bends along Nujiang River at an altitude of 3,100m to 4,651m.
Faced with these challenging roads, we decided to go our separate ways in navigating these bends as it would be too dangerous to follow a convoy with the constant flow of incoming trucks and fast vehicles. This drive was a reminder to us that this was no ordinary trip but an exhilarating auto adventure – not for the faint-hearted!
Anything unexpected happened on the trip?
While in Xinjiang – an autonomous territory in northwest China – we faced road blocks quite often and also noticed that gas stations were surrounded by barbed wire and one must have a permit to fill petrol! Despite having a permit, our local guides had to haggle with the police and military officers guarding the stations.
It didn't help that we were there during the week of the Chinese Communist Party meeting, so there were many other restrictions, such as no access to messaging platforms like Gmail and WhatsApp. While we were on our way to Loulan Museum, the local police – who were surprised to see foreign cars – pulled us over and escorted us back to our hotel, to ensure that we do not get into or create any trouble.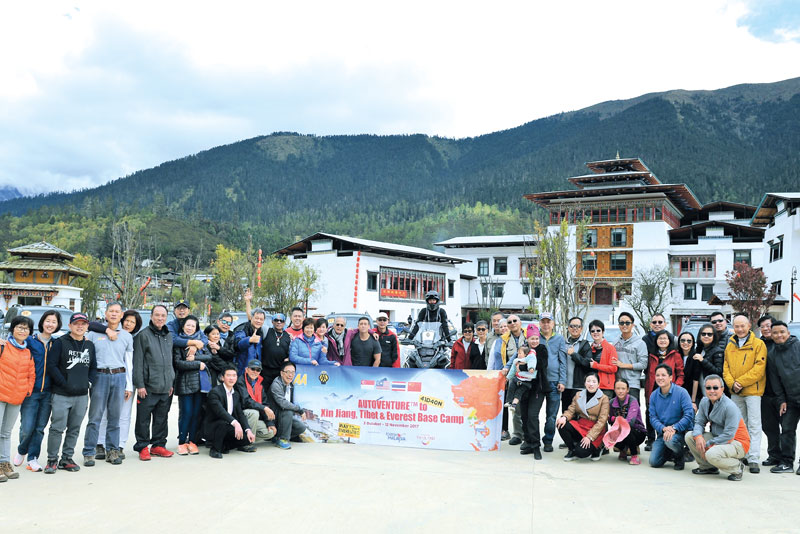 Would you recommend NUSS members to go on a similar trip?
Of course! If such a trip is organised again, our more adventurous members should grab the opportunity for an adventure of a lifetime.
Mr Nair is a Visiting Professor at Nazarbayev University, Graduate School of Public Policy. He is also a board member of the Investor Relations Professional Association of Singapore, and chairman and director of International Friendship Enterprise, a social and investment enterprise in Japan. Mr Nair is an active NUSS member and volunteers his time on the NUSS Editorial Panel.