It's an excellent year for those born in the year of the Rat and Horse
Over 250 NUSS members and guests attended the virtual webinar 'Predictions 2021' led by fengshui master Lynn Yap. During the webinar, Master Lynn discussed predictions and outlooks for the 12 animal signs and various industries. She also gave her personal tips for 2021 and hosted a lively virtual question and answer session where she answered almost 80 questions sent in by participants.
We caught up with Master Lynn to find out more about her journey as a fengshui master and to get a better understanding of fengshui.
You graduated from NUS with a Bachelor in Business Administration in 1982, how did you go into fengshui?
When I was 9 years old, my mother—who is a firm believer of fengshui—invited a fengshui master to our house where he told her to shift some things around. During the session, he said something to me about my gastric pain that was very accurate. I was very impressed and that ignited my interest to learn the art of fengshui. I came from a conservative family and my parents placed great importance on education so I took up a degree in business administration before I pursued my passion for fengshui.
How long have you been practicing fengshui and bazi?
I have been doing this for over 24 years. I practice what I advise clients and this has given me great returns over the years. That's why I truly believe the concept of wearing red and depositing cash on li chun day works!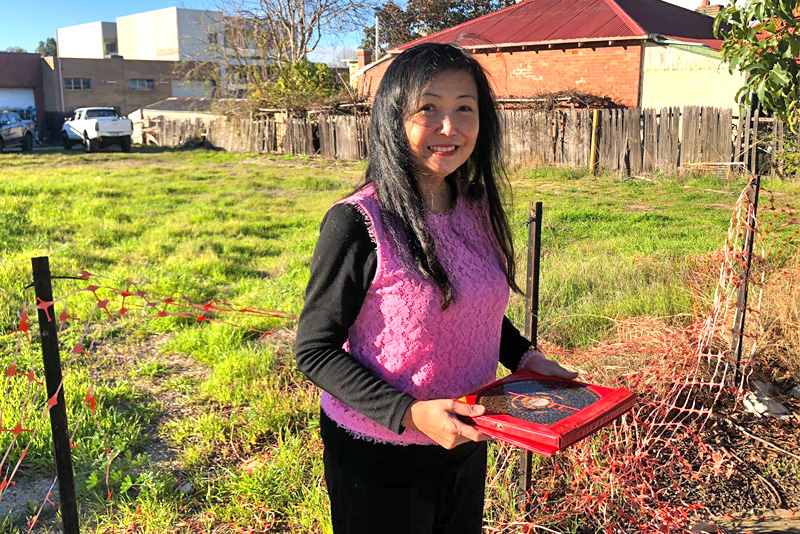 What are the top misconceptions that people have about fengshui?
People think they need to spend a lot of money to alter their houses or offices just to suit the fengshui or that you have to take down whatever the interior designer has built—you don't! A good fengshui master uses creativity to adapt to their clients' needs.
For example, I like to give simple solutions such as using a pair of dumbbells to anchor the five yellow energies of your home, and covering up mirrors and glass doors (instead of taking them down completely) with frost films or blinds.
Another misconception is that fengshui masters are old-fashioned and that their fees are expensive.
What are biggest fengshui mistakes people make?
A common one is leaving a gap between the water feature and the wall. They may have placed the water feature correctly in the wealth area of their house but the gap creates a 'hole' in the wealth area, which is counterproductive.
Another one is incorrect placement of candles which are meant to be positioned and burned in the power/health area of the house for good health and harmony. They sometimes place the candle in the wealth area which ends up 'burning' their wealth energies.
Any tips to ensure higher chances of success?
I normally advise having a follow up session after a few months if they feel that things are not improving. I would either visit or conduct the consultation through video calls so I can see how they have rearranged their houses.
What are some of your memorable client cases?
I have a few! Some that stuck with me was when I was consulted to give an auspicious date for water to be flowed back to the Singapore River. Another is a client who flew me to Perth to do a reading on a land she wanted to purchase. She ended up not buying it which was fortuitous because COVID-19 struck in 2020.
Do you see fengshui and bazi consultancy work going online or digital?
Yes, I have clients locally and overseas so I have already been doing virtual consultations. Bazi readings and fengshui consultation can be conducted through video calls, especially with repeat customers who are already familiar with my style of fengshui. During the Circuit Breaker I held virtual consultations—the only thing I couldn't do during that period was go on-site to check fengshui.
What does it take for someone to learn fengshui?
Fengshui has many schools of thought. I learned and follow the Flying Star School of Fengshui because this school of fengshui incorporates the element of time which the rest of the schools do not.
If you are keen to be a destiny reader, you need to make sure you have a strong bazi because you may fall sick often. There are many people who study fengshui but not all are in the business, that's because destiny reading and fengshui is not for everyone as you need to be 'destined' to do it.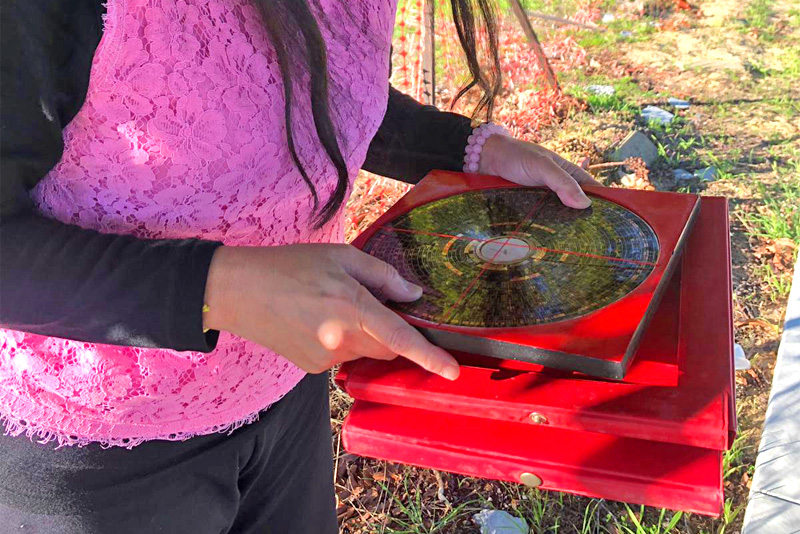 Highlights from 'Predictions 2021'
According to Master Lynn's predictions, 2021 will be a good year for those born in the year of the Rat and Horse. Those with the animal signs Goat and Ox may find the year to be extra challenging and she advises them to avoid attending weddings or funerals to ensure a smooth year.
For all animal signs, the year of the Ox will see people working very hard because the Ox is a hardworking animal. But unlike the previous year of the Rat, people only need to work hard during the day and can sleep peacefully at night (when the Ox takes a break).
Master Lynn also gave 18 predictions on investments, stock market, currency, disasters, and people. Her predictions include the fluctuation of gold and oil prices and the possibility of a natural disasters happening in the southeastern part of the world due to the 'five yellow' energy in that direction. Ailments to take note of this year are those related to sensitive nose, lungs, flu, skin, stomach and heart.
Industry outlook
The first half of 2021 has 'ying metal' and the second half has 'ying earth'—the 'metal' sitting above the 'earth' makes it a 'weak' earth year, making it a challenging year. The first six months will especially be hard for 'wood' industries (such as government, printing and publishing, events, politics, bookstores, and education) as 'metal' controls the wood element.
The second half of the year is also not good for 'water' industries (like technology, internet, transportation, shipping, telecommunications, and airlines) as 'earth' controls the water element. This shows that the first half of the year will be tough for politics and the later half will not be good for the aviation industry.
She also said that there will be strong competition within the 'earth' industries this year, with possible mergers or acquisitions, or changes in regulations. 'Earth' industries include chemicals, medicine and vaccines, paints, cosmetics, real estate development, hospitals, and funeral companies.
Fengshui tips
To increase wealth, Master Lynn advises activating the wealth area of your house by placing a 'pot of gold' (gold ingot shaped bowl with a lot of coins) in the west sector of the house. When it comes to renovations, she advises against making renovations at the north and south-east sectors of the house.
And to ensure a smooth and lucky year, Master Lynn recommends having a gold pixu or kirin pendant, keychain or photo with you at all times. If investing, she advises investing in shares or annuities for retirement and sticking to your financial plans. It's also good to continually create good merit by doing good deeds such as donating to charity.
Predictions by sign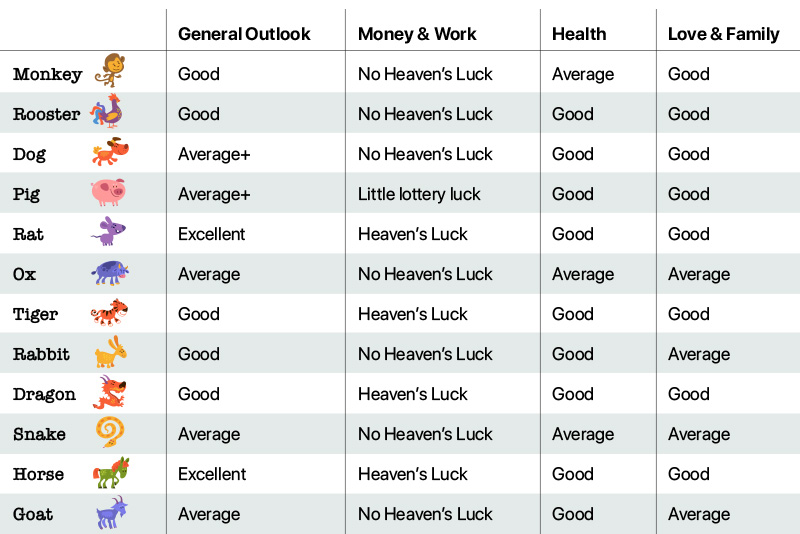 The last part of the webinar included a spirited Q&A session where participants had the opportunity to ask Master Lynn their questions. Topics discussed included how to make work and living spaces more harmonious and prosperous, and the best day to start work in the new year.
Master Lynn also took the time to clear some misconceptions during the session. For example, she explained that it was not necessarily to wear all new clothes for Chinese New Year, "The concept is to 'have the money to buy for the year', so having a minimum of one new piece of clothing is enough. But don't wear black on the first day of Chinese New Year."
Another attendee raised a question on how to identify the 'wealth' area in the house, in which Master Lynn advised that it is normally where things 'grow fast'. "If you have an area in the house, for example, a cabinet that will always have new clothes or shoes, that is where your 'wealth' area is."
To view the rest of Master Lynn's predictions for the year of the Ox, watch the full webinar here.